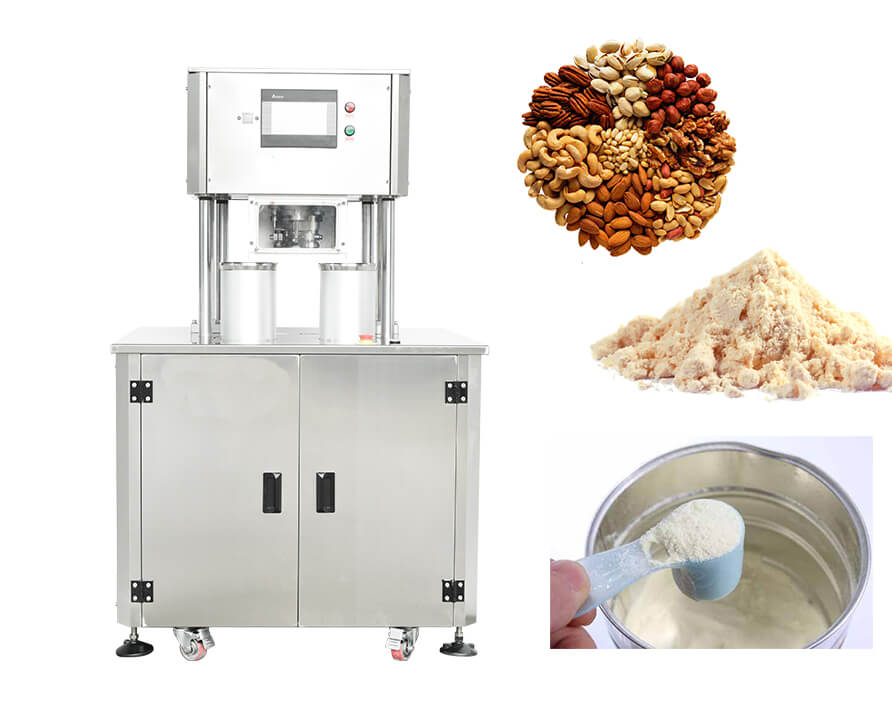 A can sealing machine is also known as a can seaming machine / can closing machine or a can sealer / can seamer machine / can closer machine. It is used to hermetically seal the lid to the body of paper cans, aluminum cans, tin cans, PET cans, glass cans, plastic cans, pots, jars, and others. The can lid is usually made of tin-plated steel while the can's body can be:
Metal (such as food and beverage cans)
Paperboard (popcorn cans)
Plastic
Can seamer could be assembled on an automatic packaging line or used alone. They are very common in the food industries and other product varieties.
Gzfharvest offers wide variety of high-quality can sealer / can sealing machine and nitrogen tin can sealer at the best price for better can packaging solutions to enhance efficiency. Durable Semi-automatic and full auto vacuum can seamer machine are manufactured for cans in various industries. As a professional can sealing machine manufacturer in China, we produce the most efficient can seaming machines for can packaging to different industries and applications. We stock a variety of used can closer machine, can seamer machine and can sealing machine to seal cans on a production line. We stock both atmospheric can closer machine and vacuum can closer machine. Our inventory includes both automatic can seaming machine and semi-automatic can seamer. We can also help match the tooling specifications needed for your can closer machine.
Gzfharvest can seamer and can closer machine are designed to meet the specific canning and seaming equipment needs of Food and Beverage processors. Our can seamer machine also includes ongoing customer service, technical service, engineering support, spare parts, and training to better serve our customers. Gzfharvest has become a major global supplier of can closer machine and can seamer machine. We are a recognized leader in the design, production and maintenance of high-speed equipment, and our machines are used across a broad range of industries around the globe.
Not sure which Gzfharvest can seamer machine is best for your application? Contact us today and our experts will help you decide which machine is right for you.